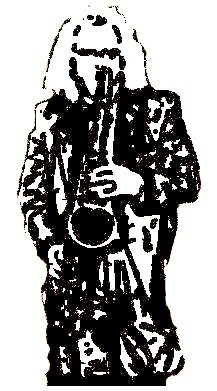 DUE TO THE CORONAVIRUS, EFFECTIVE 3/30/2020, THERE WILL BE
ABSOLUTELY NO RETURNS OR EXCHANGES ALLOWED ON MOUTHPIECES OR NECKS

. DO NOT EVEN ASK FOR AN EXCEPTION. THE HEALTH OF OUR EMPLOYEES IS MOST IMPORTANT.

ALL SALES ARE ABSOLUTELY FINAL, NO EXCEPTIONS

.
Through the execution of your order through Nation of Music, you agree to the following terms and conditions as a condition of sale:
All Sales are final

. Any returns must be pre-authorized by us, and any refunds will be in the form of

store credit only

.Any store credit authorized by us will expire 90 days from the date the merchandise is returned to us. There will be absolutely

no cash refunds

. Any deposits are non-refundable. Any allowed refunds will be less any fees and expenses incurred by us on the transaction. Any allowed returns must be received by us within five business days of delivery to you.

We do not send out merchandise "on trial" or "on approval"

. Any and all merchandise returned with our prior approval will be charged the greater of $30 or 15% of the purchase price as a cleaning and restocking fee in addition to all other expenses incurred by us on the transaction.

ALL ITEMS RETURNED TO US MUST BE SENT "ADULT SIGNATURE REQUIRED"

…..We have a real problem with package theft and mis-delivered packages, and getting our signature is the ONLY way to be certain that your package was received by us.
Customs duties, taxes, and international shipping expenses are the responsibility of the buyer. We will not alter prices on invoices to facilitate lower customs duties.
All warranty work is performed by us in our shop in New Orleans,

nowhere else
Instruments and accessories sold at a discount as "clearance" or "demonstrators" are sold 

as is
Warranty applies to the original purchaser only, and proof of purchase is required for any claims
We reserve the right to refuse service to anyone for any reason
We reserve the right to require payment via bank wire for any transaction exceeding $500
Any claims of shipping damage must be made immediately to the carrier by the purchaser, and the carriers full requirements for claims abided by.
We make every reasonable effort to maintain all items in stock, but cannot be held responsible for delays caused by our vendors
Prices and specifications are subject to change without notice
Our preferred method of communication is email. We are rarely available to the telephone.
Some merchandise, such as necks, may require fitting to
your individual instrument by a local technician

.
All sales and warranties are made by Steve Goodson Woodwinds LLC or Nation of Music LLC, not by any individual or other company.